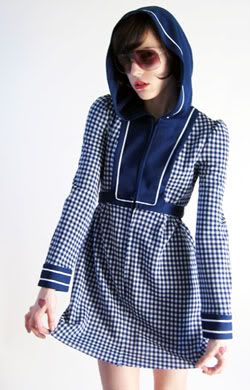 You know if you're well-dressed, you shop on eBay. Don't deny it. There's no shame in shopping the new thrift stores of the dotwebbernet (Natalie Dee reference), in fact there seems to be some sort of a hip pride in it with my friends, and since all of them already know about

Mama Stone Vintage

on eBay, I decided to throw mad props to the delightful auctions at

Maki Maki Vintage

, as their slogan says, "for lovers of sushi, and lovers of vintage!"



(Cali rolls with a side of the Twiggy scooter dress, please).